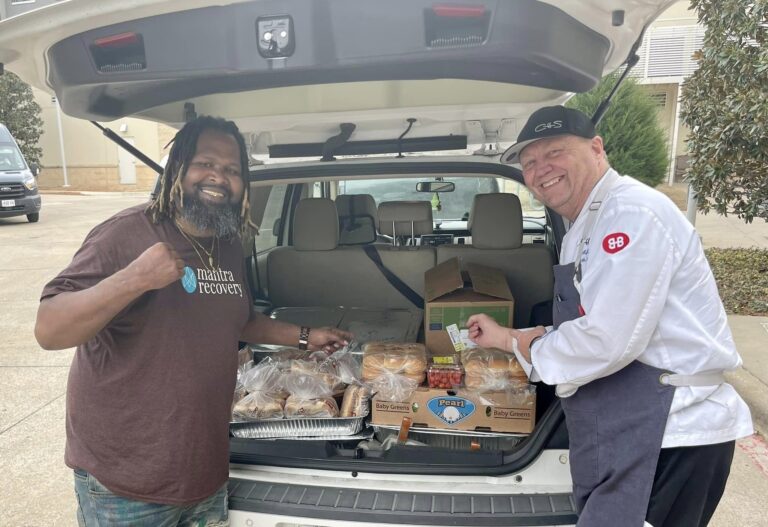 Welcome to Chef to the Shelters, we're glad you're here.
Founded by Michael McCoy in 2021, Chef to the Shelters (CTTS) is a Dallas, Texas-based 501c3 that provides meals that reflect dignity and respect to sober transition and living homes for adults and adolescents.
McCoy found his own sobriety in 2018 started CTTS in 2021. During the Pandemic, he discovered his passion and talent for cooking, and found extraordinary peace, purpose, and healing by serving those who walk the same challenging journey to sobriety that he started in 2018 and continues to travel today.
What started with Mike's single delivery of Thanksgiving dinner to the Dallas 24-Hour Club has grown into a thriving non-profit organization that feeds more than 1200 North Texans at 34 sober transition shelters, detox centers, and sober living homes each month.
Mike also operates a catering business that hires adults in recovery to work on his culinary and hospitality teams. The Chef to the Shelters catering team is an inspiring group and count some of Dallas' most prominent families as clients.