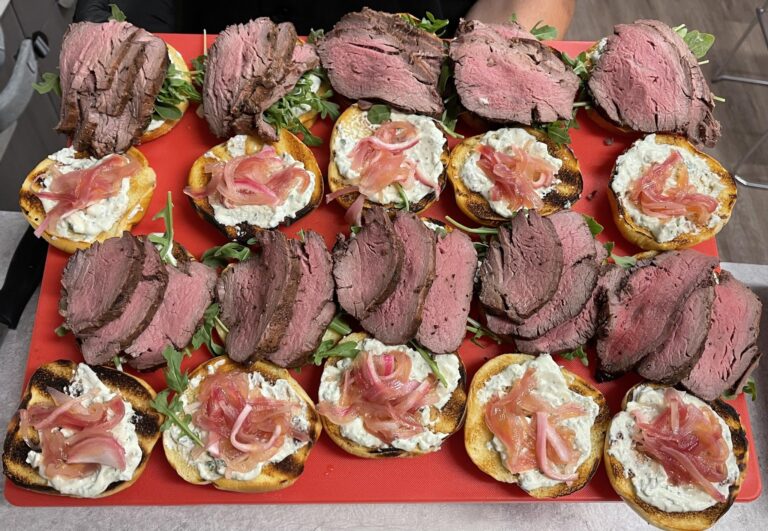 How would you like have one of the chefs from the Masters cook in your own house?
The Chef to the Shelters is also the Chef to the stars; Mike McCoy travels to Augusta National Golf Club each April to join the prestigious culinary team of Berckman's Place during the Masters golf tournament. As much as he loves cooking for ANGC members, he also loves cooking for parties, corporate events and small dinner parties in your home or business.
Chef McCoy's menus range from casual to elegant, from queso to smoked beef tenderloin. He will work with clients to create the best menu for any event, backyard BBQ or black-tie dinner.
Chef to the Shelters is a 501c3 nonprofit organization that is funded by private catering gigs, so a portion from every private catering event is tax deductible.
To book Chef to the Shelters for your next event, please email Mike McCoy at mike@cheftotheshelters.com to get a proposal.